Back to HomePage
---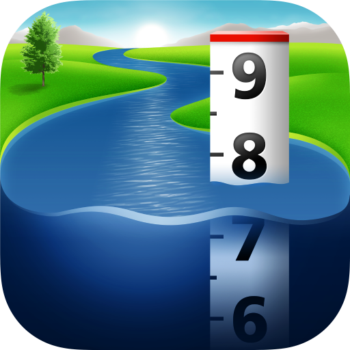 Rivercast User Guide for iOS &amp Android
Thank you for using Rivercast™, our River Height Forecast and Observation App!
Data courtesy of NOAA's National Weather Service and Advanced Hydrologic Predictive Service. Data is considered "experimental" by NOAA and is not manually quality-controlled. Forecast data shown here are guidance values only. Please refer to your local NWS office for the latest official public river forecasts.
Observations may sometimes be a few hours late due to small delays as NOAA processes it's data. Map data, Search, Favorites and gauge graphs can be refreshed by clicking the refresh button in the upper right hand corner. Not all stations have forecasts and/or observations available at all times.
Please note that some hydrographic data that you may be able to find elsewhere is not available in this app. Some US Government data sources have not been converted to a format where Rivercast can include them for "Instant Observations" or provide interactive graphs.
From the map tab you can see where gauge stations are (reportedly) located, and tell a little about them just by the color of the map symbol used. You can get a recent gauge reading of the waterway by tapping the map symbol, and then a detailed hydrograph by tapping the reading "bubble".
Rivercast will attempt to refresh map and favorites data if there is no cached data or the data may be "stale" whenever the app is opened. You may refresh the data manually at any time by tapping the Refresh icon in the upper right.
You can go to your current location by tapping the "current location" icon in the upper right corner.
The stations mapped are those which NOAA is currently making available in a format that Rivercast can use, with over 9000 at last count. There may be gauges on some waterways which are not included as they have not been fully integrated into NOAA's systems. Stations are often added or dropped as funding and priorities change, or gauges become inoperable.
The map station symbols are color coded to their recently observed conditions. Please note that not all gauges have all conditions defined by NOAA. In fact, some waterways will be defined as "Normal" no matter how high their gauge reads, while others may have "Action" stages but no flood stages, and so on.
You may change the map style between Normal, Hybrid, Satellite and Terrain via Settings.
Map Symbols
A "star" symbol indicates the station has been added to your Favorites, and a "square" symbol indicates it has not.


Major Flood Stage


Moderate Flood Stage


Flood Stage


Action Stage
Near Flood Stage


Normal Conditions


No Stages Defined
No pre-set stages are in use for the gauge location


Low Water


Old Data
Instant Observations may not be available, but often you can still generate a hydrograph. The data may be old or incomplete.


Unknown
Instant Observations are not available, but often you can still generate a hydrograph. Gauge may be seasonal.


Gauge Out-Of-Service
You can access the map legend any time by tapping "Legend" in the upper right of the map. Users who have purchased the Premium upgrade have the ability to filter the map by river stages.
If you would prefer to not use the map to find stations, you can use the search function. Searches are not case sensitive. You may search by
Waterway name. Mississippi, Columbia, etc.
Official 5-digit NOAA station id. VAPW1, BLVI4, etc.
2 Letter State Abbreviation. WA, VA, etc.
Gauge stations added to your favorites list will allow to you to review recent observations for them at a glance. You may also get a detailed hydrograph for any station by tapping the "details" button on the right.
You can add stations to your favorites from the station's hydrograph page by tapping the "Star" icon on the bottom toolbar.
Premium users can have unlimited stations in their favorites. Other users are limited to 1.
There are two ways of measuring river water. You can measure river height (in feet) above a particular datum point. This may be sea level or some other datum. Alternatively, you can measure water flow in Cubic Feet per Second (cfs, or kcfs where 1kcfs=1000cfs). This measures the estimated volume of water flowing past a particular location in a waterway. CFS is a calculated, estimated value derived from stage height, so you may see slight differences when comparing NOAA and USGS data for the same gauge. Both NOAA and USGS periodically review and update their flow data formulas, but not necessarily at the same time.
With Rivercast you can set your measurement preference in "Settings", or you may alternatively tap the CFS or Feet button for just a single graph. Rivercast will attempt to present the data the way you request, but if your preferred measurement data type is not available (or the data appears suspect), Rivercast will use the other. Flow and Height data is not available on all stations for Instant Observations.
From the Map or the Favorites tabs, you can get a detailed hydrograph on the recent history and forecast for the station.

To get fine-tuned graph readings, you can "touch and hold" on the graph with your finger then slide your finger along the graph for a detailed reading via the "bubble label" for a given time.
You can also pan left, right, up, and down with your finger, or even zoom in and out with pinch gestures.
If you prefer to see graph data in cubic feet per second (cfs), you can set your app preference via settings. If you just want to switch between CFS and Feet on a given graph, tap "Feet" or "CFS" in the toolbar. Some stations may show kcfs instead, where 1 kcfs = 1000 cfs.
Upon presentation the graph will show approximately the last 30 hours of history and the next 30 hours of forecast. Please note that history and forecast durations vary by station. Not all stations provide forecasts. Premium users will be able to pan beyond the 30 hour limits if the data is available.
To share an image of the hydrograph via EMail, Message, Facebook, Twitter, etc., or to save it for off-line viewing, click the "Action" tool bar button, and select the appropriate action.
To review a waterway's various applicable stages (ie Flood, Major Flood, Record), gauge details such as its latitude and longitude, or official "ID" tap the "Info" button in the graph toolbar.
You can also add Custom Levels to any favorited graph by tapping the "Levels" button in the Toolbar. Common uses for custom levels include sandbars, exposed rocks, safe bridge clearance, safe wading levels, etc. Any custom levels you add are specific to the unit type of the graph, which means any levels in feet will not appear in the graph if you are displaying cfs, and vice versa.
By tapping the Map icon in the toolbar, you will be returned to the map with the current station selected.
While a hydrograph page is loading, Rivercast also retrieves official National Weather Service alerts based on the selected river gauge's location - usually the county. If any alerts are found, a banner will appear across the top of the hydrograph screen (you won't miss it) describing the alert type (i.e. "Flood Warning", "Flood Watch", etc.). If there is more than one alert for an event type, Rivercast will combine them for you. To get a detailed description of an alert, just tap the banner! Please note that since alerts are often issued county-wide, just because there is a flood alert showing for your river location, doesn't mean it is actually the river flooding - please read the alert to determine if it is pertinent to you.
Using the Widget
For your convenience, Rivercast includes a "Today Widget" for iOS, and "Home Screen Widget" for Android. Rivercast's widget will show up to your first eight favorite locations (don't forget you can change the order of your favorites in Rivercast's Favorites screen). You can show more of them by tapping "Show More". The widget is not color coded like the Rivercast Favorites screen, but will show a ⚠ symbol by any locations which are at or above designated flood or action stages. You can go straight to the hydrograph in Rivercast by simply tapping the reading.
While we are happy if people find the "Free" app useful, it doesn't buy us any coffee. Please support this app and its continuing improvements by selecting "Upgrade To Premium" via settings. Premium users will be able to use unlimited favorites and see observations and forecasts beyond 30 hours (when available).
Even if you choose not to purchase the premium upgrade, you can still support us by sharing your experience with others and rate or review us in the Google Play Store. You can do this quickly via the Rivercast Settings screen. Small independent software developers like us are really dependent on reviews to stand out in the Google Play Store, and feedback and reviews encourage us to continue developing truly useful software.
Juggernaut Technology has been in business for over 20 years (that's like 120 in human years), and specializes in complex database and Internet enabled business applications, and has expanded to applications for mobile devices.
For more information about this app or other projects, please visit as at www.RivercastApp.com.
We would appreciate your feedback! Please email us at info@RivercastApp.com if you have any complaints, suggestions, or comments.
Copyright © 2012-2020 Juggernaut Technology Inc. All rights reserved.

Rivercast is a trademark of Juggernaut Technology Inc.
---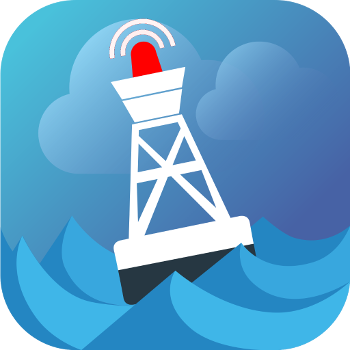 Would you like to know current and recent ocean conditions? Try NOAA Buoy Reports, our app that not only tells you current ocean buoy conditions, but past history up to 45 days!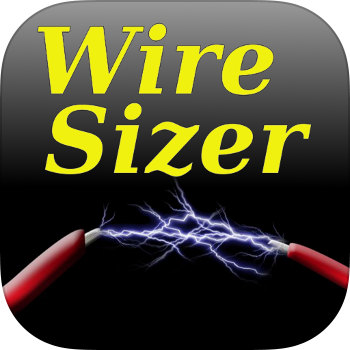 Are you wiring new systems or rewiring old on your boat, RV, or car? Try WireSizer, our ABYC conforming wire gauge and voltage drop calculator!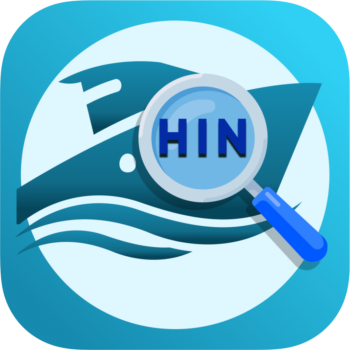 Do you ever find yourself walking down a dock, scratching your head wondering, "Who made that boat?" Try HINSearchPlus, our Hull Identification Number lookup and more App!